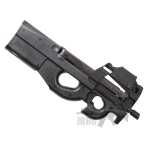 CA049P CA90 PDW AEG Airsoft Gun
Offer Ends In:
39
Days
21
Hours
35
Minutes
27
Seconds
The Classic Army CA049P CA90 PDW AEG airsoft guns, battery and charger NOT included.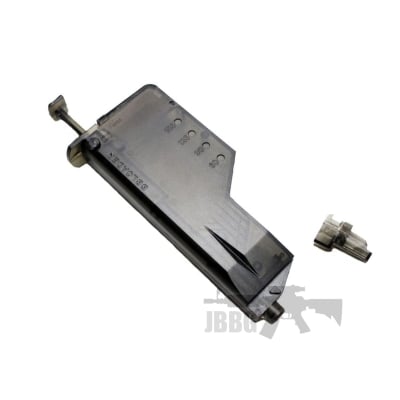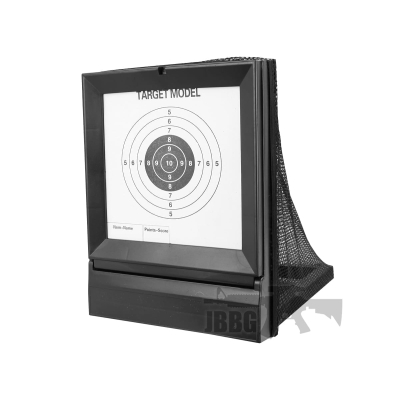 Description
Additional information
Reviews (0)
DELIVERY COSTS
Description
CA049P CA90 PDW AEG AIRSOFT GUN
CA049P CA90 PDW AEG Airsoft Gun – This Classic Army version of the P90 is a beautiful rendition in 1 to 1 scale of a Modern Tactical PDW. The CA-90 weapon system is considered a Personal Defense Weapon (PDW), and is designed as a compact but powerful firearm for vehicle drivers, operators of crew-served weapons, support personnel, special operations and anti-terrorist units operating in Close Quarters Battle (CQB). It offers a compact and ergonomic frame, with good barrel length and adjustable red dot sights, An APS polymer body with 9mm bearing gearbox and red dot scope adds up to a very solid and fantastic feeling airsoft rifle that will impress from the moment you open the box. The Classic Army CA90 series of airsoft rifles live up to the Classic Army reputation and come ready to withstand the abuse of the battlefield. With the CA90 body made of a High Strength Nylon Fiber and 300rd polymer, Magazine Will get the job done, swiftly and surprisingly almost silently as it is known as one of the quieter AEG's on the market.
LOW VOLTAGE PROTECTION
NIMH and Lithium Polymer (LiPo) batteries that run low on power will not provide sufficient voltage to power the gun. The ETU will detect low voltage batteries and shut off the flow of power to the gun. This protects the battery from over-draining and the gun from internal damage. The gun will not function until the battery is replaced with a freshly charged battery or one with sufficient voltage.
MOTOR PROTECTION
When a battery is connected and the trigger is pulled FOUR (4) times without turning over the motor, the ETU will shut off the flow of power to the gun. The gun will not function until the battery is disconnected and replaced. If this shut off continues to occur, then there is a malfunction with the battery or the guns internal components.
FEATURES
Red Dot Sight
Metal Upper Receiver
9mm Bushing Gearbox With High-Performance Motor
Metal Hop-Up Chamber
Movable cocking handle and Easy Disassemble Body
MORE INFO
Model & SKU : CA90 (CA049P)
Length : 505cm
Weight: 2.9kg unloaded
Battery Type: Small Type connector for Small Type battery
Magazine Capacity: 300rd x 6mm
Materials: Metal and Polymer
FPS : Average 330
Gearbox Type: Version 6 with 9mm Bearing Bushings
Shooting Mode: Semi & Full Auto
Inner Barrel Length: 246mm
Outer Barrel threading: 14mm CCW
SPECIFICATIONS
Info soon…
| | | | | |
| --- | --- | --- | --- | --- |
| COUNTRY | ZONE | DELIVERY TYPE | TIME | PRICE |
| Republic of Ireland | 0 | Standard Delivery | 1-2 Working Days | €6.00 |
| | 0 | Free Delivery | 3-4 Working Days | Orders Over €100 |
| | 0 | Buy and Collect | 30 Min After Ordering | €0.00 |
| Northern Ireland | 1 | Standard Delivery | 1-2 Working Days | €7.00 |
| UK Mainland | 1 | Priority Delivery | 3-4 Working Days | €29.00 |
| Jersey | 1 | Standard Delivery | 4-5 Working Days | €29.00 |
| Guernsey | 1 | Standard Delivery | 4-5 Working Days | €29.00 |
| Belgium | 2 | Standard Delivery | 4-5 Working Days | €15.00 |
| Netherlands | 2 | Standard Delivery | 4-5 Working Days | €15.00 |
| France | 2 | Standard Delivery | 4-5 Working Days | €15.00 |
| Luxembourg | 2 | Standard Delivery | 4-5Working Days | €15.00 |
| Germany | 2 | Standard Delivery | 4-5 Working Days | €15.00 |
| Austria | 3 | Standard Delivery | 5-6 Working Days | €18.00 |
| Denmark | 3 | Standard Delivery | 5-6 Working Days | €18.00 |
| Switzerland | 3 | Standard Delivery | 5-6 Working Days | €18.00 |
| Czech Republic | 4 | Standard Delivery | 6-7 Working Days | €20.00 |
| Hungary | 4 | Standard Delivery | 6-7 Working Days | €20.00 |
| Italy | 4 | Standard Delivery | 6-7 Working Days | €20.00 |
| Poland | 4 | Standard Delivery | 6-7 Working Days | €20.00 |
| Sweden | 4 | Standard Delivery | 6-7 Working Days | €20.00 |
| Slovenia | 4 | Standard Delivery | 6-7 Working Days | €20.00 |
| Slovakia | 4 | Standard Delivery | 6-7 Working Days | €20.00 |
| Finland | 5 | Standard Delivery | 6-7 Working Days | €28.00 |
| Spain | 5 | Standard Delivery | 6-7 Working Days | €28.00 |
| Norway | 5 | Standard Delivery | 6-7 Working Days | €28.00 |
| Portugal | 5 | Standard Delivery | 6-7 Working Days | €28.00 |
| Bulgaria | 6 | Standard Delivery | 6-7 Working Days | €34.00 |
| Estonia | 6 | Standard Delivery | 6-7 Working Days | €34.00 |
| Lithuania | 6 | Standard Delivery | 6-7 Working Days | €34.00 |
| Latvia | 6 | Standard Delivery | 6-7 Working Days | €34.00 |
| Romania | 6 | Standard Delivery | 6-7 Working Days | €34.00 |
| Cyprus | 7 | Standard Delivery | 6-7 Working Days | €100.00 |
| Greece | 7 | Standard Delivery | 6-7 Working Days | €90.00 |
| Malta | 7 | Standard Delivery | 6-7 Working Days | €84.00 |
| Turkey | 7 | Standard Delivery | 6-7 Working Days | €92.00 |
| USA | 8 | Standard Delivery | 6-7 Working Days | €66.00 |