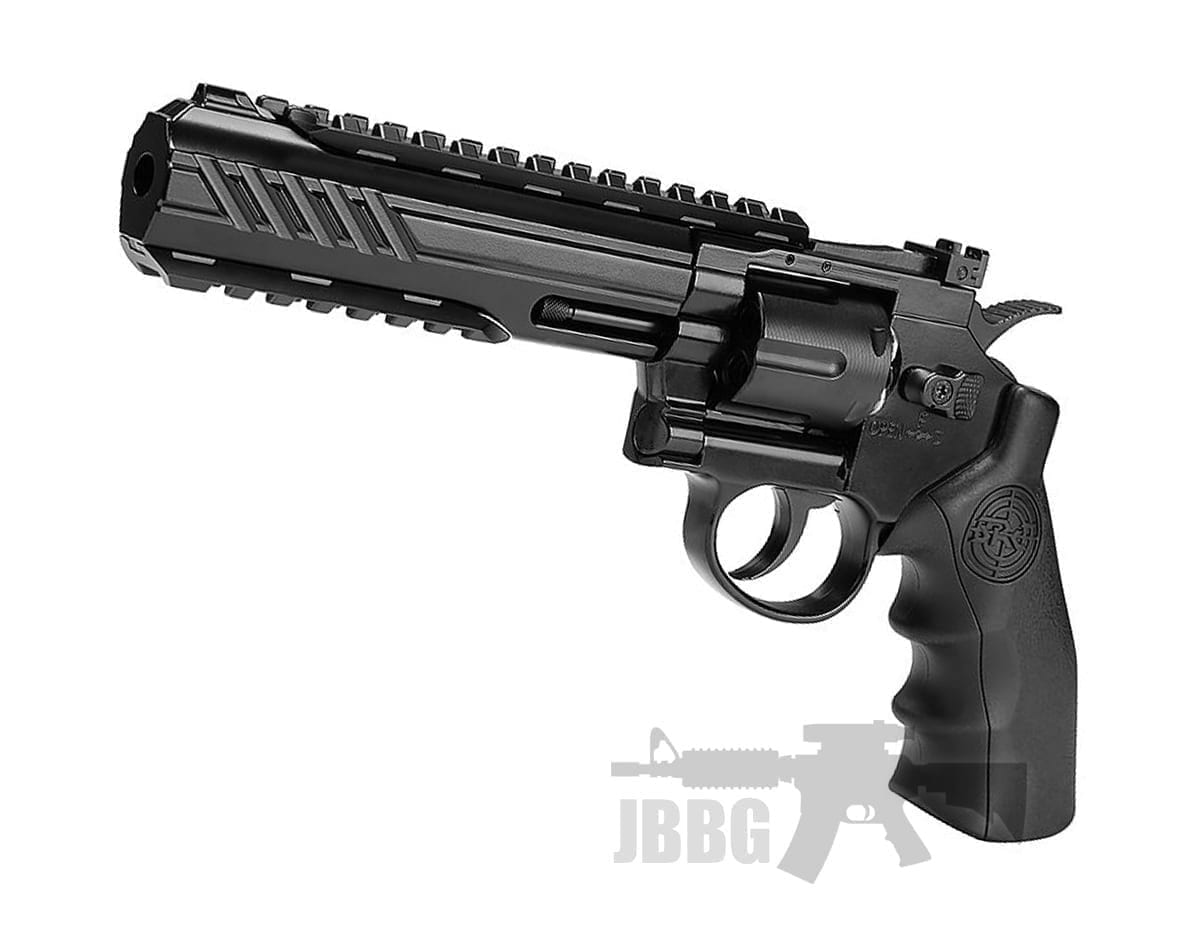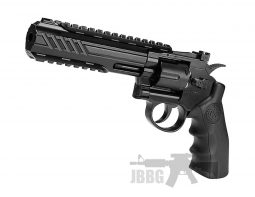 SRC 6 INCH TITAN FULL METAL CO2 AIRSOFT REVOLVER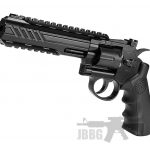 SRC 6 INCH TITAN FULL METAL CO2 AIRSOFT REVOLVER
€154.99
€154.99
This is the 6-inch TITAN full metal airsoft revolver.
Description
Additional information
Reviews (0)
Description
SRC has mad a significant step in CO2 revolver production with the NEW TITAN range. The Titan series has three lengths of barrel from 2.5 inches, 4 inches, and this 6 inch beast, developed on Colt Python construction. Though there are many competitors in the CO2 revolver market for the Python, SRC provides two tactical metal rails to facilitate the gunner to mount a number of accessories.
With full metal construction, a moulded grip and easy loading cartridges we think this NEW airsoft revolver will be very popular with our dedicated SRC customers. To operate this revolver you will need Co2 Cartrages and 6mm 0.20G BBs.
Features:
CO2 Powered Revolver
CO2 cartridge into the grip
Six Shots Double Action Revolver
Swing Out Cylinder Design
Push cylinder release to swing out cylinder
Pull cylinder release to switch to safety
Metal and Plastic construction
Comes with Alloy frame with adjustable rear sight
Comes with Alloy outer barrel with front sight
Comes with Metal cylinder and ejector rod which can hold SIX shells
Comes with Plastic grip covers with "SRC" marking
Comes with a Metal trigger, hammer and cylinder release
Package includes SIX Metal shells with Rubber tip(ONE BB in each shell)
Package includes 1X 13 slot 20mm rail and 1 X 7 slot 20mm rail
Package includes Plastic speed loader
Specifications:
Length: 295mm
Weight: 910g (with shells, without Rail)
Material: Alloy, Plastic
Hop-up: Fixed
Power(Muzzle Velocity): 320 FPS (0.2g BB)
Shooting Mode: Safety, Double Action
Magazine capacity:6 Rounds (ONE BB in each shell)
Bullet Type: 6mm BB
Gas: 12g CO2 Cartridge
---
Only logged in customers who have purchased this product may leave a review.