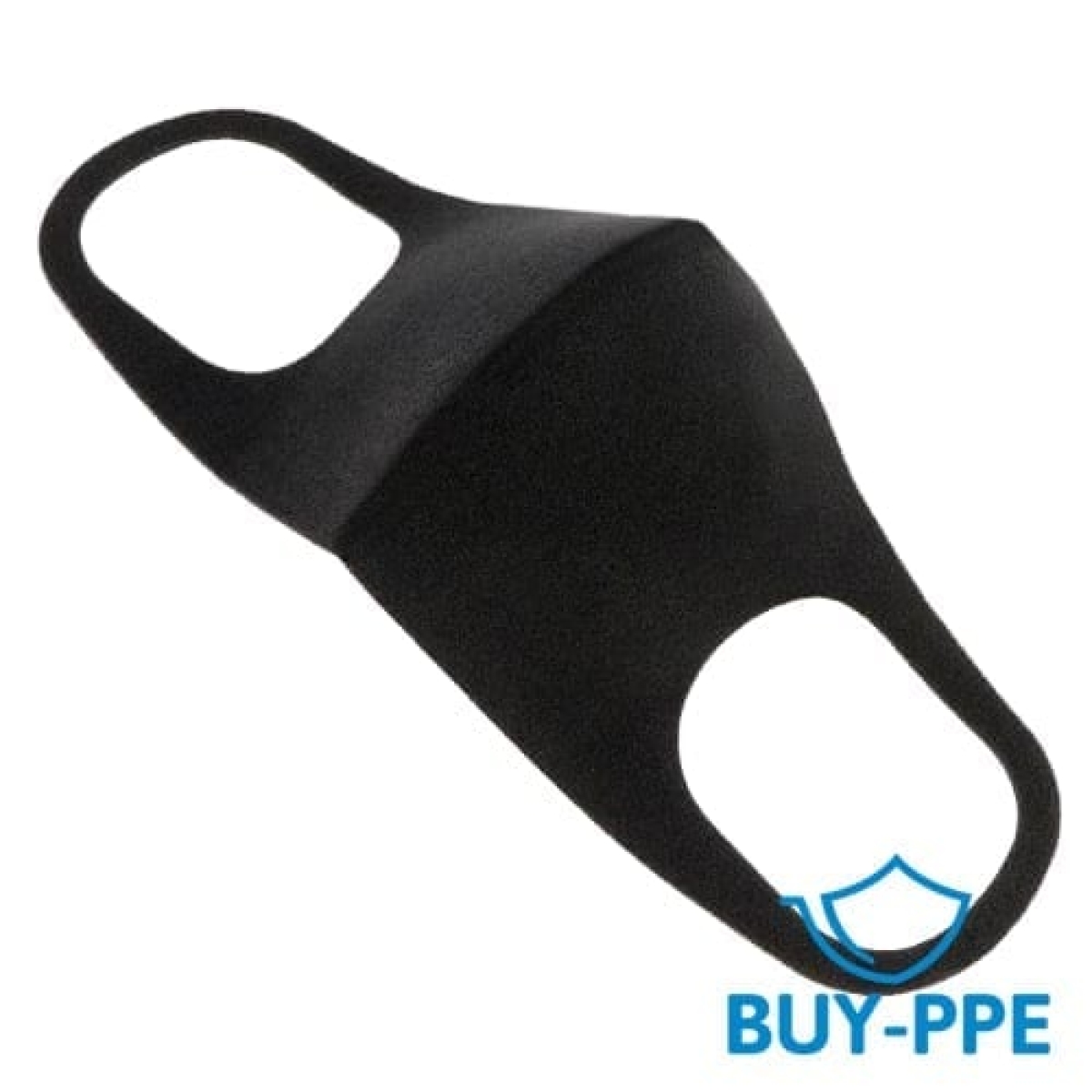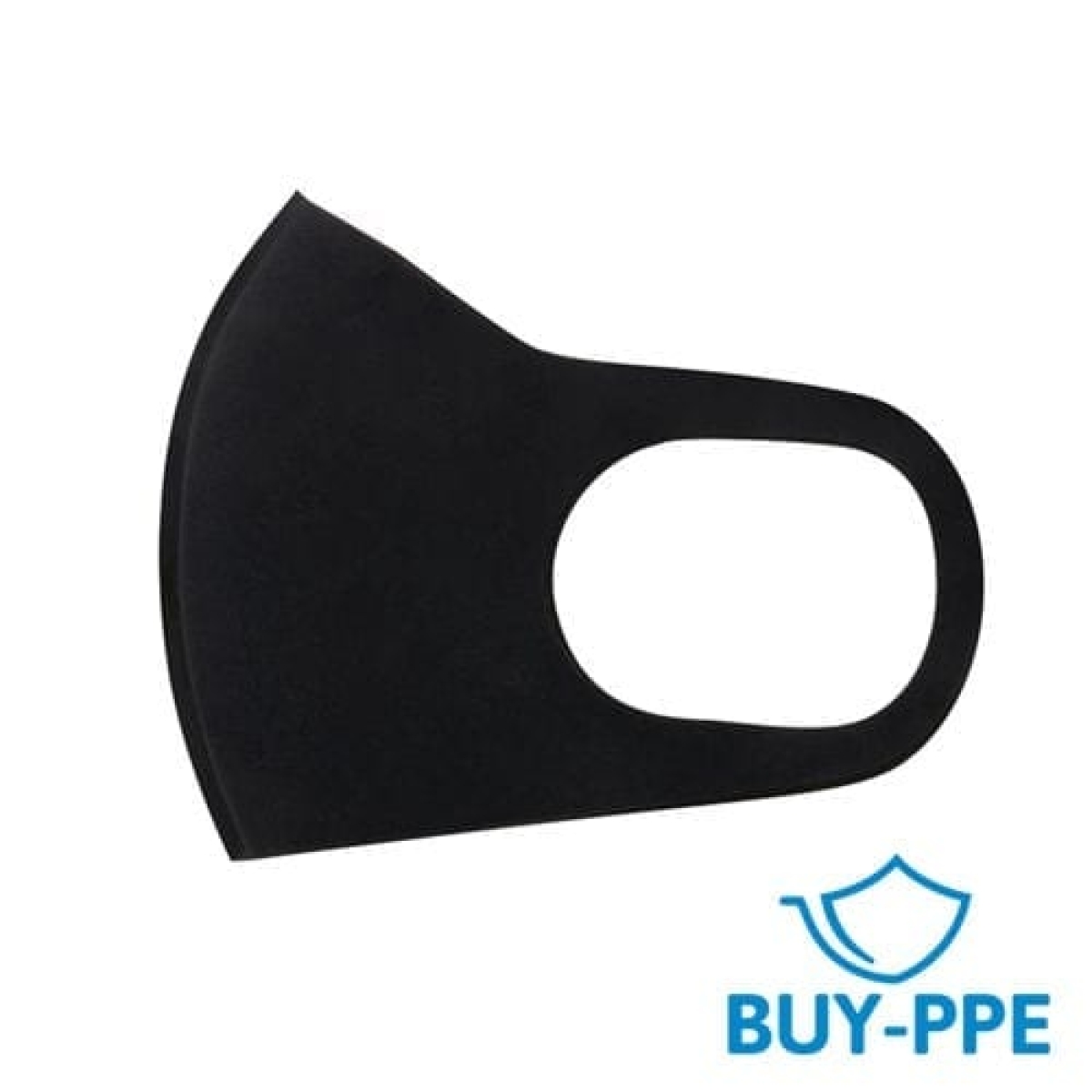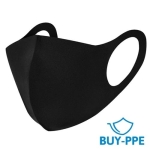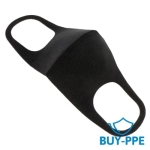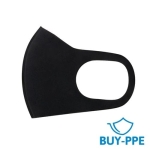 Reusable Washable Black Face Mask 10 Pack
€5.99
10 x reusable and washable black face mask that fits snug to your face regardless of age and gender.
[product_brand width="150px" height="150px" class="alignleft"]
Description
DELIVERY COSTS
Description
This is a reusable and washable black face mask is an ideal way to stay safe and look good at the same time. One size fits all and is designed to offer a snug fit for all ages and gender. For total peace of mind, we recommend you use a KN95 insert or liner with this mask. When someone talks, coughs or sneezes they can release tiny drops into the air that can infect other people. If the infected person wears a facemask, it can reduce the number of germs that the wearer releases, which can protect other people from becoming sick.
Pack of 10
Individually wrapped
UK stock
Help protect from germs and infection
Personal use to help prevent the spread of infection from yourself and for protection from other people's germs
To help prevent cross-infection
Reusable masks are easy to use, simply follow the following steps:
Clean your hands with soap and water or hand sanitiser before touching the mask
Remove a mask from its pack and make sure there are no obvious tears or holes in either side of the mask
Place a loop around each ear to secure
Pull the bottom of the mask over your mouth and chin
How to remove the mask:
Clean your hands with soap and water or hand sanitizer before touching the mask
Avoid touching the front of the mask as it may be contaminated – only touch the ear loops
Hold both of the ear loops and gently lift and remove the mask
How to Clean Face Masks:
Fabric face masks should be routinely washed depending on the frequency of use
A washing machine with hot water and laundry soap should be used
Tumble drying will work for most face masks
You can also wash by hand with soap and scrub it for at least 20 seconds with hot water before drying in the dryer
While there are some other cleaning methods floating around the Internet that suggest sanitizing face masks by putting them in the microwave, oven or a pot of boiling water, we do not recommend them since they are nowhere near as effective as standard washing and drying.
Always wash your hand and use sanitiser when handling a used mask.
| | | | | |
| --- | --- | --- | --- | --- |
| COUNTRY | ZONE | DELIVERY TYPE | TIME | PRICE |
| Republic of Ireland | 0 | Standard Delivery | 1-2 Working Days | €6.00 |
| | 0 | Free Delivery | 3-4 Working Days | Orders Over €100 |
| | 0 | Buy and Collect | 30 Min After Ordering | €0.00 |
| Northern Ireland | 1 | Standard Delivery | 1-2 Working Days | €7.00 |
| UK Mainland | 1 | Priority Delivery | 3-4 Working Days | €29.00 |
| Jersey | 1 | Standard Delivery | 4-5 Working Days | €29.00 |
| Guernsey | 1 | Standard Delivery | 4-5 Working Days | €29.00 |
| Belgium | 2 | Standard Delivery | 4-5 Working Days | €15.00 |
| Netherlands | 2 | Standard Delivery | 4-5 Working Days | €15.00 |
| France | 2 | Standard Delivery | 4-5 Working Days | €15.00 |
| Luxembourg | 2 | Standard Delivery | 4-5Working Days | €15.00 |
| Germany | 2 | Standard Delivery | 4-5 Working Days | €15.00 |
| Austria | 3 | Standard Delivery | 5-6 Working Days | €18.00 |
| Denmark | 3 | Standard Delivery | 5-6 Working Days | €18.00 |
| Switzerland | 3 | Standard Delivery | 5-6 Working Days | €18.00 |
| Czech Republic | 4 | Standard Delivery | 6-7 Working Days | €20.00 |
| Hungary | 4 | Standard Delivery | 6-7 Working Days | €20.00 |
| Italy | 4 | Standard Delivery | 6-7 Working Days | €20.00 |
| Poland | 4 | Standard Delivery | 6-7 Working Days | €20.00 |
| Sweden | 4 | Standard Delivery | 6-7 Working Days | €20.00 |
| Slovenia | 4 | Standard Delivery | 6-7 Working Days | €20.00 |
| Slovakia | 4 | Standard Delivery | 6-7 Working Days | €20.00 |
| Finland | 5 | Standard Delivery | 6-7 Working Days | €28.00 |
| Spain | 5 | Standard Delivery | 6-7 Working Days | €28.00 |
| Norway | 5 | Standard Delivery | 6-7 Working Days | €28.00 |
| Portugal | 5 | Standard Delivery | 6-7 Working Days | €28.00 |
| Bulgaria | 6 | Standard Delivery | 6-7 Working Days | €34.00 |
| Estonia | 6 | Standard Delivery | 6-7 Working Days | €34.00 |
| Lithuania | 6 | Standard Delivery | 6-7 Working Days | €34.00 |
| Latvia | 6 | Standard Delivery | 6-7 Working Days | €34.00 |
| Romania | 6 | Standard Delivery | 6-7 Working Days | €34.00 |
| Cyprus | 7 | Standard Delivery | 6-7 Working Days | €100.00 |
| Greece | 7 | Standard Delivery | 6-7 Working Days | €90.00 |
| Malta | 7 | Standard Delivery | 6-7 Working Days | €84.00 |
| Turkey | 7 | Standard Delivery | 6-7 Working Days | €92.00 |
| USA | 8 | Standard Delivery | 6-7 Working Days | €66.00 |